Creating Your Homebuying Wish List
by Jill Birnberg If the coronavirus pandemic has put your house hunting on hold, then now is a good time to get your priorities in order. One of the best...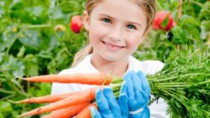 Starting a Coronavirus Victory Garden
by Jill Birnberg Many Americans have been searching for ways to pass the time while staying at home during the coronavirus pandemic. If you're a homeow...